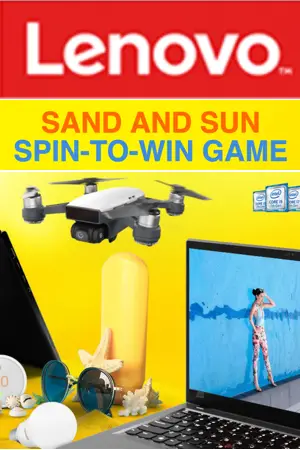 Summer temps can't beat the hottest new tech and smart devices.
Spin for a chance to win a prize instantly.
Top prizes include a ThinkPad X1 Carbon (6th Gen) and a Yoga C930, powered by Intel Core i5 processors.
Click the "Snag This" link to enter now!
To buy more Lenovo products, shop on Amazon.
Snag This Sample