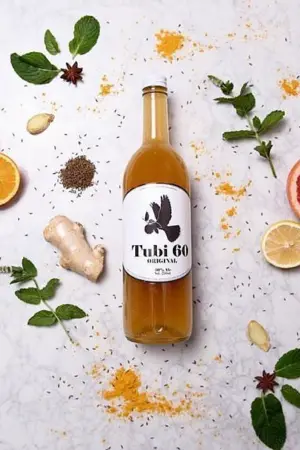 Tubi 60 is a natural herbal spirit spreading pure happiness everywhere it goes.
The most fun way this happens is Tubi fans sharing Tubi with their friends and the people they love!
Click the "Snag This" link and fill out the form and they'll send you some Tubi swag (and periodic surprises when they can!)
To buy more products like this, shop on Amazon.