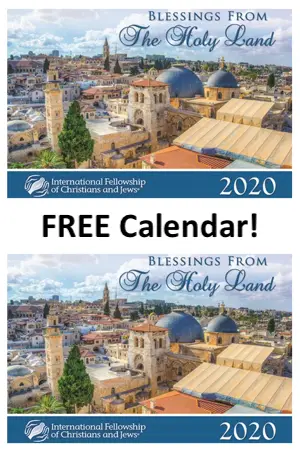 You can bring the beauty of Israel into your home by requesting your FREE 2020 Fellowship calendar, themed "Blessings from the Holy Land."
May this gift be a special reminder that your blessings of prayer and support mean the world to the people of Israel and the Jewish people.
Click the "Snag This" link and fill out the form to request yours now.
To buy more products like this, shop on Amazon.
Snag This Sample