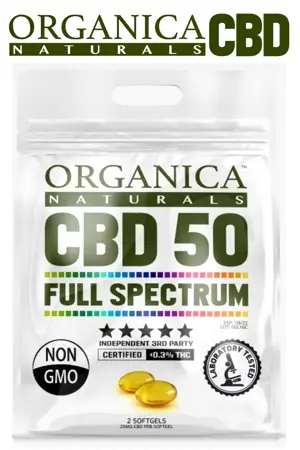 Click the "Snag This" link to experience the amazing health benefits of CBD.
Organica Naturals Full Spectrum CBD SoftGel Capsules make it easier than ever to add CBD to your wellness plan!
Your sample pack will contain two (2) capsules with 25mg of CBD per capsule.
To buy more CBD, shop on Amazon.