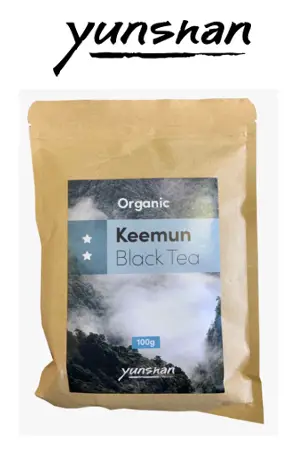 Yunshan Keemun tea is organically grown, high on top of the Huangshan Mountain of China.
If you'd like to receive a FREE sample of Keenum Organic Tea, click the "Snag This" link and enter your contact details in the form and they'll post a sample to your address.
To buy more tea, shop on Amazon.