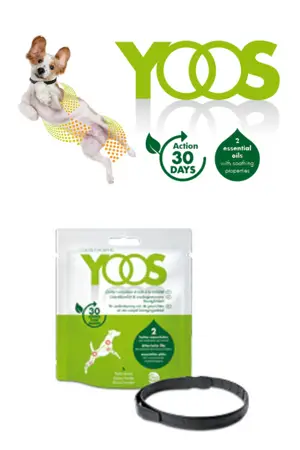 The YOOS collar is the first and only essential oil collar for dogs to help relieve occasional joint stiffness and maintain joint mobility.
For a FREE sample, click the "Snag This" link and fill out the questionnaire
The collar is available in 2 sizes for all dogs.
The collar you'll receive will be based on your dog's weight.