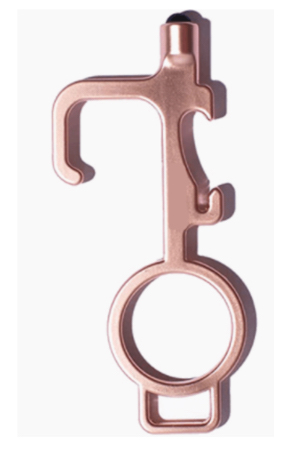 This Multi-use Touch Tool with Hook & Stylus is a must-have for the health-conscious.
Featuring a door hook, keyring and hygienic stylus tip for pressing buttons or touchscreens; this tool can safely interact with door handles, public keypads, elevator buttons, and drawers wherever you go.
Click the "Snag This" link and fill out your information for a FREE sample.