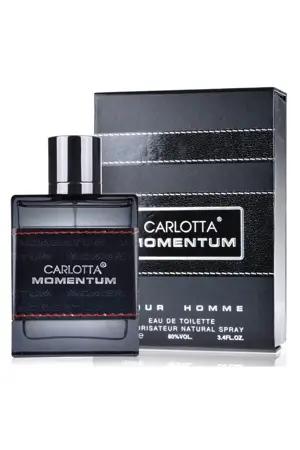 Perfect for sunny days, Carlotta Momentum stellar fragrance pairs classy and casual in a scent that's at once woody, spicy and timelessly refreshing.
Base notes of oriental musk and vanilla lend the fragrance a touch of sweetness and spice.
Click the "Snag This" link and fill out the form to get your FREE sample today!
To buy more products like this, shop on Amazon.