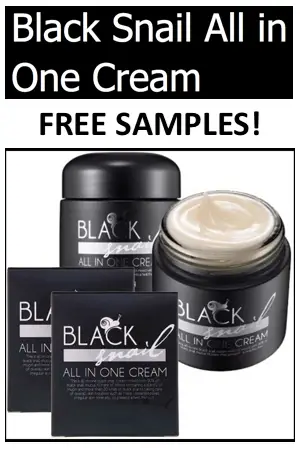 A premium moisturizer formulated with 90% Black Snail filtrate.
The filtrate comes from the ever-resilient black snail, lauded for its ability to survive harsh environments.
This cream works to address a wide range of skin concerns.
Click the "Snag This" link and fill out the form for your FREE sample now!
To buy more products like this, shop on Amazon.