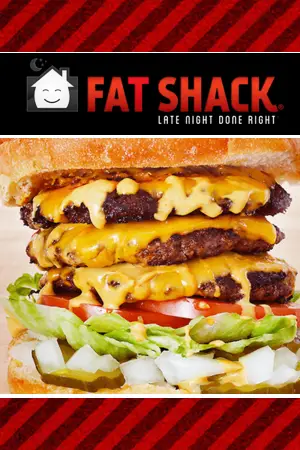 Late night done right!
For a limited time, click the "Snag This" link and sign up to receive 2 "I LOVE FAT DOOBIES" stickers and 2 "I LOVE FAT SLOBS" stickers.
You can keep up with the latest Fat Shack news, upcoming events and new locations opening soon!
If you need more stickers, try shopping on Amazon.