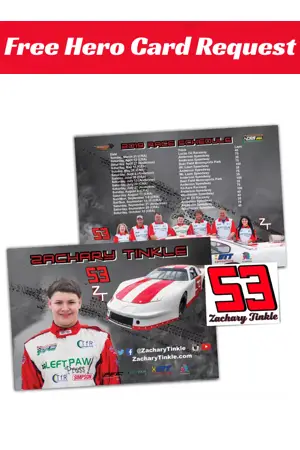 Zachary Tinkle is a 16-year-old driving sensation who will be competing for Rookie of the Year honors as well as for the JEGS/CRA All-Stars Tour championship.
Click the "Snag This" link and sign up to get FREE Zachary Tinkle Hero Cards and Decals sent to you!
To buy more racing stickers, shop on Amazon.