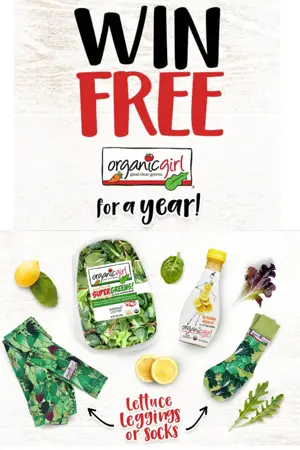 Now's your chance to score a year's worth of the good stuff.
ONE YEAR of FREE greens & dressings PLUS a pair of lettuce leggings or socks!
All you have to do is click the "Snag This" link and fill out the form below and you're set.
Winners will be announced the week of February 17, 2020.
Ends 02/14/2020.