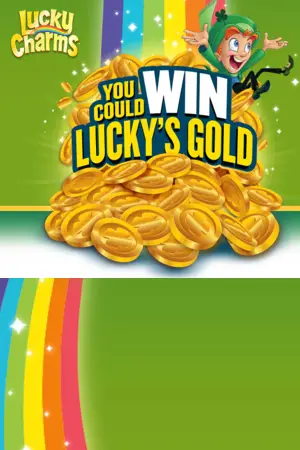 Think you can make it to the end of the rainbow and snag a piece of Lucky's gold this St. Patrick's Day?
Now is your chance when you click the "Snag This" link and enter for a chance to win Lucky's Gold.
Come back and enter up to 15 times.
Ends 05/31/2020.
To buy more products like this, shop on Amazon.