This sample has expired!
We're sorry, but this sample offer is no longer valid! We have lots of great valid samples, though. Keep browsing the site to find some fresh free sample offers!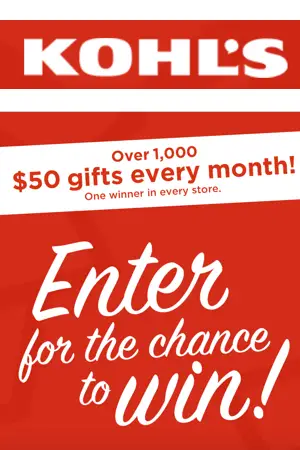 Click the "Snag This" link and enter every month for a new chance to win!
Kohl's is giving away 1000 $50 gift cards every month. (One winner in every store.)
GRAND PRIZES: (50 winners every month.) December's prize is an Amazon Echo Plus (2nd Gen) Smart Speaker With Alexa and Built In Smart Home Hub.
Ends 03/31/2020.
If you'd like to buy an Amazon Echo as a gift, click here.