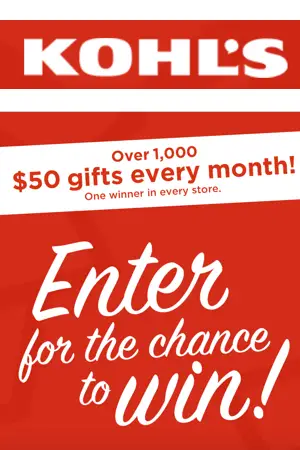 Click the "Snag This" link and enter every month for a new chance to win!
Kohl's is giving away 1000 $50 gift cards every month. (One winner in every store.)
GRAND PRIZES: (50 winners every month.) December's prize is an Amazon Echo Plus (2nd Gen) Smart Speaker With Alexa and Built In Smart Home Hub.
Ends 03/31/2020.
If you'd like to buy an Amazon Echo as a gift, click here.