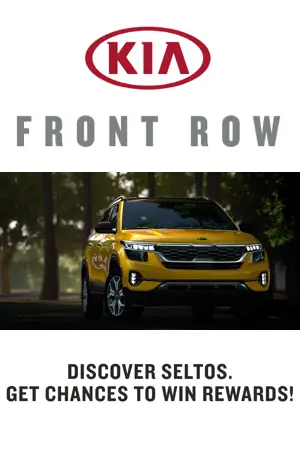 The introduction of the all-new 2021 Kia Seltos left onlookers wanting more.
Click the"Snag This" link and sign up for Kia Front Row to experience Seltos through trivia, games and the latest content.
You can earn new entries for a chance to win rewards each week.
$20 AMAZON.COM GIFT CARD: Spin the wheel daily for your chance to win a $20 Amazon.com gift card.
$100 AMAZON.COM GIFT CARD SWEEPSTAKES: Each week, they'll select 12 entries to receive a $100 Amazon.com gift card. The more entries you earn, the better chance you have to win.
Ends at 11:59:59 PM ET on 3/22/20.
To buy more products like this, shop on Amazon.