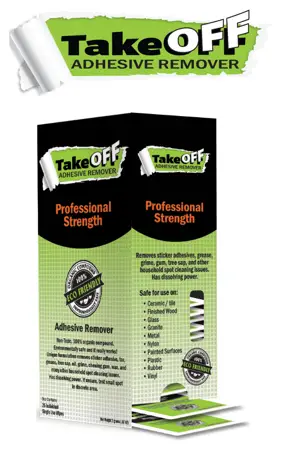 TakeOFF is the best solution for eliminating costly mistakes and messes around the house,
garage and workshop.
This product works so well, you'll use it again and again.
Try this eco-friendly adhesive remover and you be the judge.
Click the "Snag This" link now and fill out the form to order yours today!
To buy more products like this, shop on Amazon.