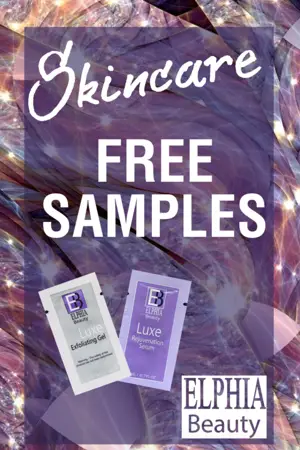 Elphia Beauty Luxe Exfoliating Gel is a vegan friendly face and décolletage refining gel.
Think of it as an easy-to-use at-home spa treatment, targeting your dead skin cells.
It instantly exfoliates and brightens for enhanced skin renewal, comparable to a professional salon peel.
Click the "Snag This" link and complete the form with your information and you will receive free samples of Elphia Beauty skin care!