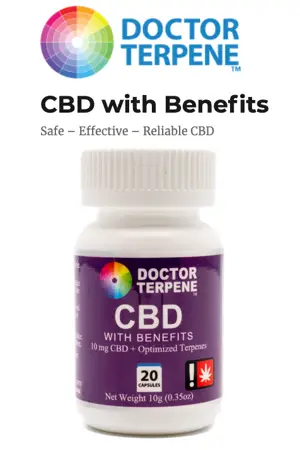 CBD with Benefits has developed a process for an optimized mix.
They use the original natural terpenes and cannabinoids plus re-introduced CBD and terpenes to the optimum levels for the desired effect.
Click the "Snag This" link and scroll down to the request form for your FREE sample!
To buy more CBD products, shop on Amazon.