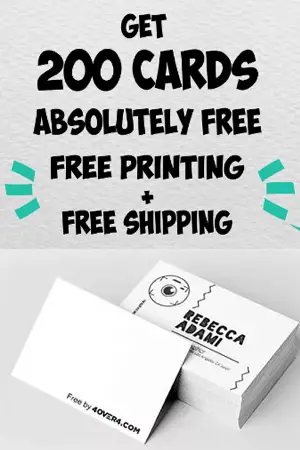 Order 200 Business Cards for free on 14 point card stock.
A small 4over4 logo will be printed on the back of the cards.
Order 200 cards, and you don't even have to pay the shipping cost.
Yes, seriously, free shipping is available via USPS when sharing this promo on social media at the shipping screen.
Click the "Snag This" link now to get started.
To buy more cards, shop on Amazon.