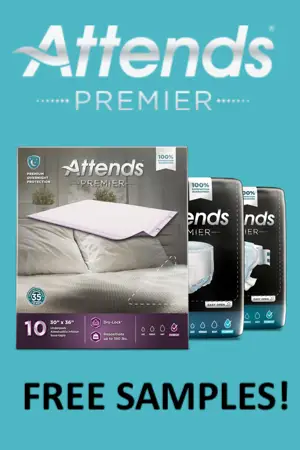 Attends Premier, created for those who expect the best out of their absorbent products.
This line includes Briefs, Underwear and Underpads all of which provide best-in-class performance and experience.
Click the "Snag This" link and look for the "Get Free Samples" button.
Then, fill out the form to receive your FREE sample pack.
To buy more products like this, shop on Amazon.