This sample has expired!
We're sorry, but this sample offer is no longer valid! We have lots of great valid samples, though. Keep browsing the site to find some fresh free sample offers!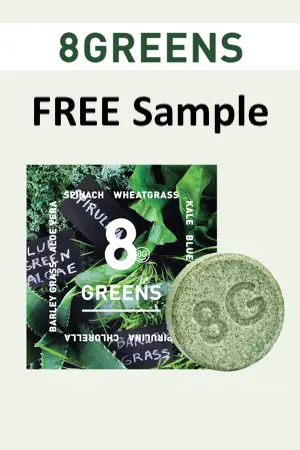 Each serving of 8Greens contains a blend of 8 of the most important, powerful greens, delivered in an easy, quick and tasty way.
This helps to nourish the body and support overall well-being.
Click the "Snag This" link and enter the discount code "FREESAMPLE" to get FREE shipping!