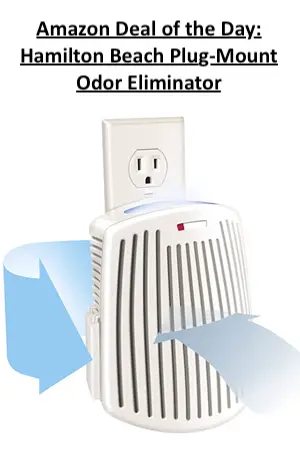 Freshen up the air in your home with the Hamilton Beach TrueAir Odor Eliminator.
With an activated carbon filter, the TrueAir quiet fan pulls air in and neutralizes odors, sending fresh air back into the room.
It plugs into a standard 110-volt outlet and has the added convenience of a built-in nightlight.
Click the "Snag This" link and buy one for yourself now.