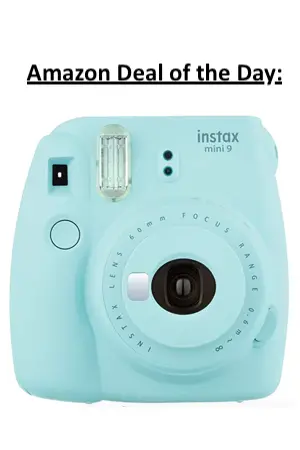 The new, Instax Mini 9 camera retains the ease of use and attractive design elements of the extremely popular Instax Mini 8 while adding five new exciting colors and a couple of new features.
The new, Instax Mini 9 features a selfie mirror for the perfect selfie photo every time.
The High-Key mode enables consumers to take brighter pictures with a soft look -perfect for portraits.
Click the "Snag This" link and buy yourself one today.