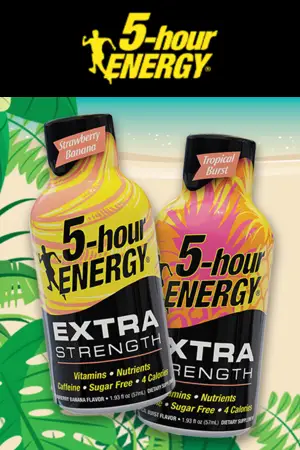 Click the "Snag This" link and enter the 5-Hour Energy "Taste of the Tropics" Sweepstakes!
Choose your favorite tropical flavor (either Strawberry Banana or Tropical Burst) and click VOTE.
Once registered you will automatically receive one entry in the Sweepstakes.
Play the Tropical Power Match Game for a chance to earn additional entries.
Prizes: 1 Caribbean Vacation.
Ends 07/31/2020.