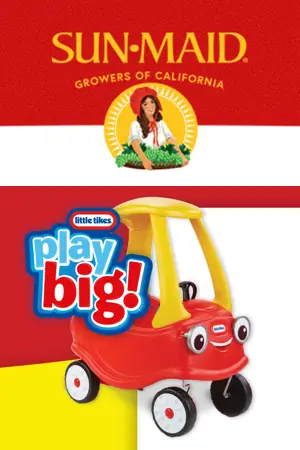 Could anything be more fun than childhood's sweetest snacks paired up with the best toddler's toy car ever made? Nope.
That's why Little Tikes' is celebrating the 50th anniversary by giving away 100 Cozy Coupe cars in the "Instant Win Play-Stakes" game.
Click the "Snag This" link for your chance at entering to win.
Ends 07/31/2019.
To buy more children toys, shop on Amazon.