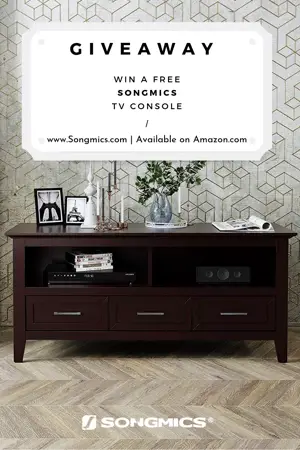 Elevate your living space with the SONGMICS TV Console!
Set your stage with this new entertainment set that adds elegance and convenience to your life.
Make your living easier & comfortable!
Click the "Snag This" link and fill out the form to enter now.
05/24/2019.
To buy more products like this, shop on Amazon.