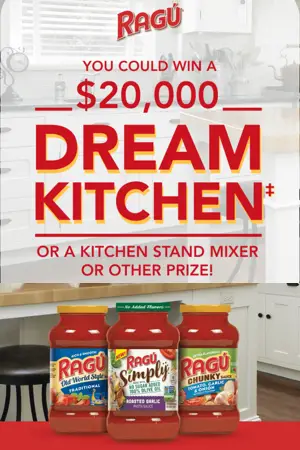 Click the "Snag This" link and enter daily for your chance to win the RAGÚ Dream Kitchen Giveaway!
Grand Prize (1): A kitchen makeover, awarded in the form of a $20,000 check made payable to the winner.
First Prize (10): A Sponsor-selected stand mixer with a Sponsor-selected pasta roller attachment set
Second Prize (22,000): A Sponsor-selected veggie spiralizer.
Ends September 22, 2019.
To buy more RAGU products, shop on Amazon.