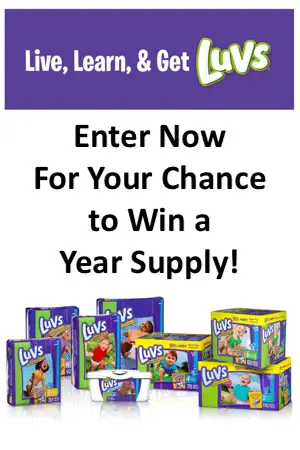 The Luvs "Diapers for a Year" Sweepstakes* will award a one-year supply of diapers to one lucky winner each month!
You can enter for the chance to win once every day, so get started now.
Click the "Snag This" link to enter!
Ends 06/30/2019.
To buy Luvs products for a great deal, shop on Amazon.