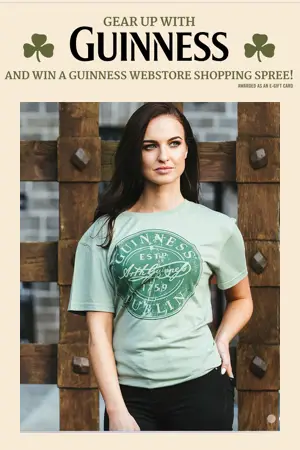 Gear up with Guinness and win a webstore shopping spree.
Click the "Snag This" link and enter the Guinness St. Patty's Day Sweepstakes!
You have a chance to be 1 out of 10 winners of a $250 Guinness Webstore e-gift card.
Ends at 11:59:59 p.m. (ET) on March 31, 2019.
To buy more Guinness gear, shop on Amazon.