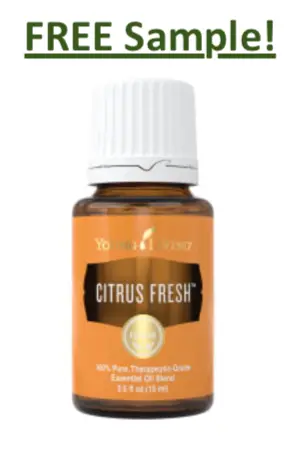 Try this uplifting, refreshing aroma that you can diffuse to transform home, work, and classroom spaces.
Citrus Fresh oil is a perfect replacement for chemical-based home fragrances—just combine a few drops with distilled water in a spray bottle and spritz throughout rooms and closets and over linens.
You'll enjoy the uplifting citrusy scent every time you make the bed or open a closet door.
Click the "Snag This" link and fill out the request form for your FREE sample!
To buy more products like this, shop on Amazon.