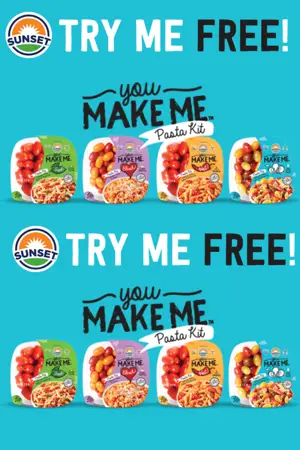 Introducing YOU MAKE ME Pasta Kits, a convenient collection of meal solutions from SUNSET.
This innovative new line is comprised of 4 unique pasta kits containing fresh tomatoes, perfectly portioned pasta, flavorful spices, and some even include herb infused oil.
Click the "Snag This" link to request a FREE sample now!
To buy more products like this, shop on Amazon.