This sample has expired!
We're sorry, but this sample offer is no longer valid! We have lots of great valid samples, though. Keep browsing the site to find some fresh free sample offers!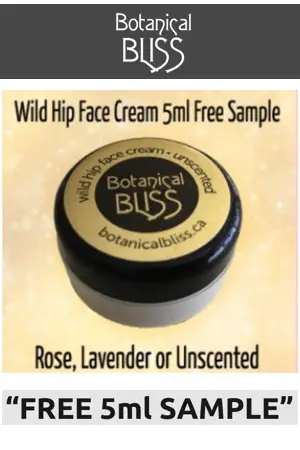 Wild Hip Face Cream is made with wild rose hips and five herbs.
Rose hips are recognized as one of the richest plant sources of Vitamin C, which is anti-oxidant, anti-inflammatory and collagen-building on the skin.
Rose hips also contain other nutrients including bioflavonoids, vitamin E, minerals and B complex vitamins.
Click the "Snag This" link and fill out the request form for your FREE sample now!
To buy more products like this, shop on Amazon.