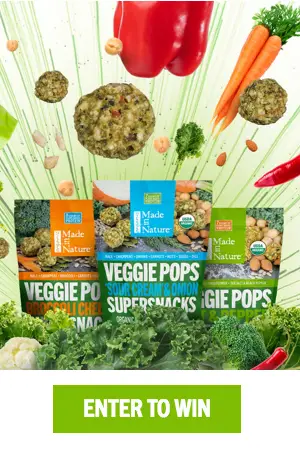 Click the "Snag This" link and enter for a chance to win a FREE sample of snack-happy Veggie Pops.
Made with nothing but whole foods like kale, carrots, chickpeas, nuts, seeds and spices, these Supersnacks are baked, bagged and about to make your life a whole lot better.
Ends on January 22, 2019.