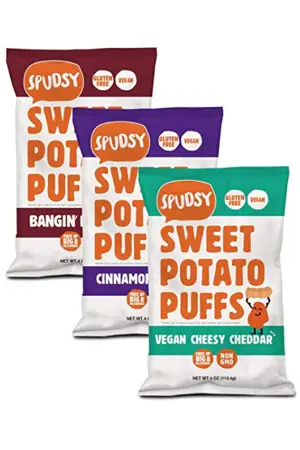 Spudsy Puffs are an excellent source of dietary fiber, antioxidants, vitamins and minerals.
A superfood and super delicious!
Rich in beta-carotene, Sweet Potatoes can also help improve your vision, as well as brain function and your immune system.
Click the "Snag This" link and snag a FREE sample today!
To buy more Puffs, shop on Amazon.