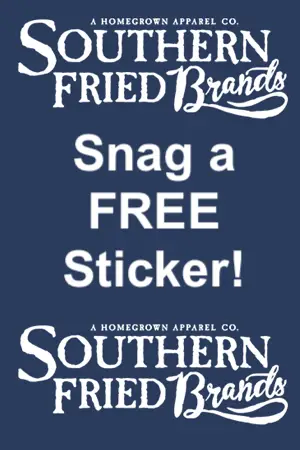 The Southern Fried Brands represent the Southern Fried lifestyle.
Being Southern Fried, is combining a pinch of country and a dash of country club, the perfect blend of coastal days and dirt road nights.
Click the "Snag This" link and fill out the request form to have them send you a FREE sample right now!
For more stickers on Amazon, CLICK HERE