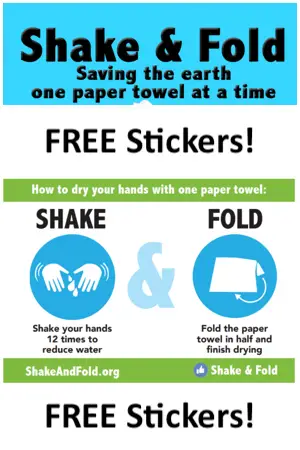 What if there was a way to reduce paper towel use by half?
Shake & Fold is a paper towel waste reduction campaign.
You can spread Shake & Fold love by posting stickers in places where you work, eat and play.
You can get up to 10 stickers for free.
Click the "Snag This" link and sign up today.
To buy more paper towels, shop on Amazon.