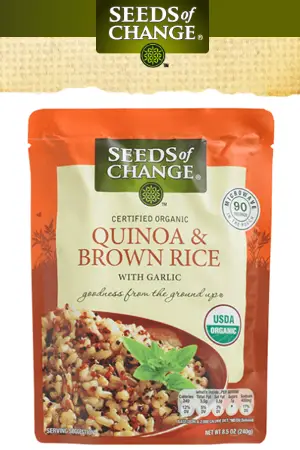 Try this perfect blend of the fluffy and nutritious quinoa super grain and organic brown rice.
The ingredients are grown organically using eco-friendly methods.
They're also all natural containing no preservatives; artificial colors, or flavors.
Click the "Snag This" link and use promo code beaseedofchange during the checkout.
The price should turn to $0.00 as well as the shipping charge.