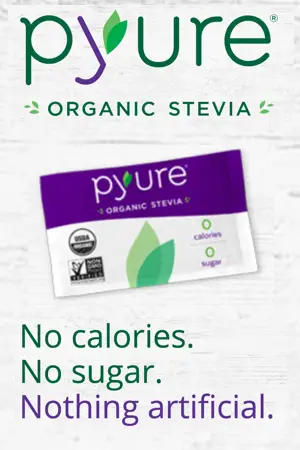 Stevia is a highly sustainable plant that is part of the sunflower family.
Pyure uses only the sweetest part of the leaf to ensure a consistently sweet and tasty flavor with no bitterness.
Click the "Snag This" link and fill out the form to request your FREE sample now!
To buy more products like this, shop on Amazon.