This sample has expired!
We're sorry, but this sample offer is no longer valid! We have lots of great valid samples, though. Keep browsing the site to find some fresh free sample offers!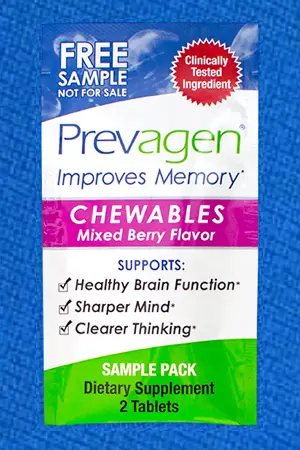 Prevagen is a dietary supplement that has been clinically shown to help with mild memory problems associated with aging.
Prevagen contains apoaequorin, which is safe and uniquely supports brain function.
Click the "Snag This" link and complete the form in order to receive samples of Prevagen Chewable tablets.
To buy more of this product, shop on Amazon.