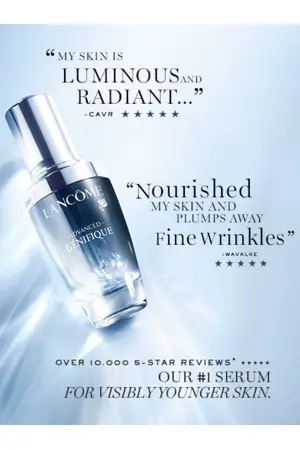 No regimen is complete without Advanced Génifique, the first step to every beauty routine.
This powerful anti-aging serum works to improve skin's key signs of youth: radiance, elasticity, firmness, skin tone, and smoothness.
See visible results in just 7 days.
This patented formula, which contains Bifidus extract, helps strengthen and protect skin's moisture barrier.
Click the "Snag This" link and fill out the request form.
To buy more products like this, shop on Amazon.