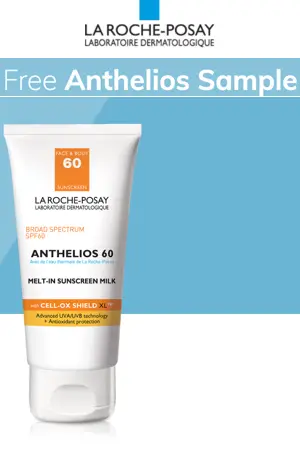 A pioneer in UV protection research for over 15 years, La Roche-Posay, with ANTHELIOS, is trusted by dermatologists worldwide for its advanced formulations in UV protection.
Formulated with exclusive Cell-OX Shield technology with antioxidants and broad spectrum protection.
Click the "Snag This" link and fill out the form for your FREE sample today.
To buy more products like this, shop on Amazon.