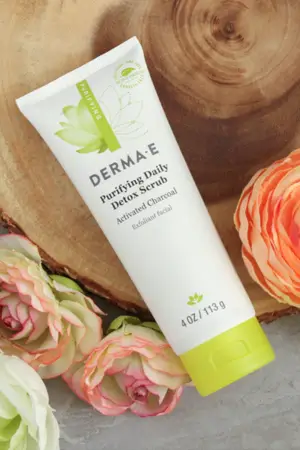 Be one of 4,000 and sign up to receive a FREE sample of our Purifying Daily Detox Scrub!
This gentle exfoliant helps to lift away pollutants and impurities to promote a fresh and healthy looking complexion.
This revitalizing formula is designed with Marine Algae Extracts to deliver healthy skin hydration and Activated Charcoal & Apricot Seed Powder to draw out toxins for softer, smoother skin.
Click the "Snag This" link and fill out the form to request your FREE Sample today!
To buy more Derma E products for a great deal, shop on Amazon.