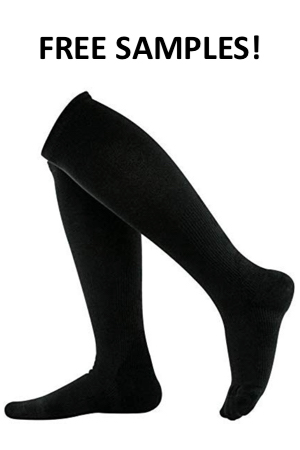 Compression socks are built differently from regular socks.
A good pair of compression socks will provide 20-30 mmHG of graduated compression to aid blood flow and reduce foot/calf/leg swelling.
Click the "Snag This" link and scroll down to fill out the form and request your FREE sample today.
To buy more products like this, shop on Amazon.