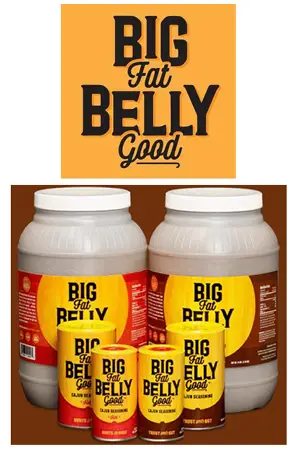 Perfectly blended to complement any dish, this Cajun seasoning blends enhance food's natural flavors without overpowering them.
Use Big Fat Belly Good on everything from pot roasts, ribs, and pork chops to chicken, seafood, and steaks.
Just a few shakes deliver a unique flavor and an authentic kick that no other Cajun or Creole seasoning does, with low-sodium and no MSG ever.
Just click the "Snag This" and fill out the request form.
To buy more seasoning, shop on Amazon.