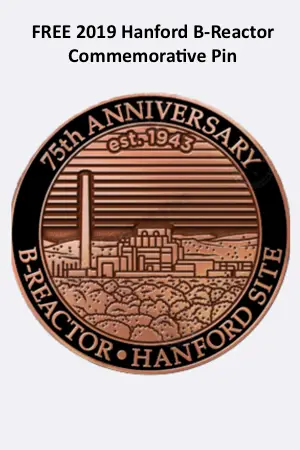 This pin is a tribute to the history of Hanford Site's B-Reactor, the world's first full-scale plutonium production reactor.
The plutonium from the B-Reactor was used in the Trinity Test, as well as the atomic bomb "Fat Man".
Click the "Snag This" link and fill out the form to get your FREE 2019 Hanford B-Reactor Commemorative Pin.