This sample has expired!
We're sorry, but this sample offer is no longer valid! We have lots of great valid samples, though. Keep browsing the site to find some fresh free sample offers!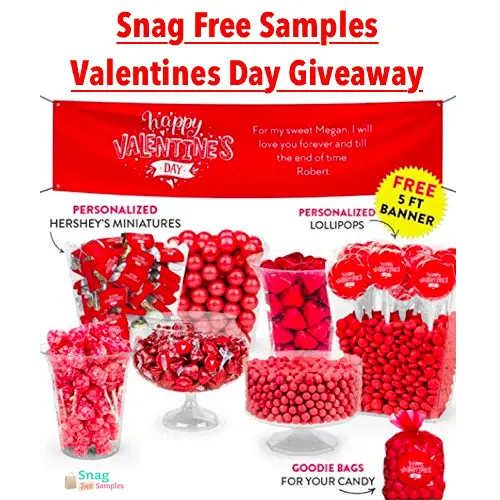 Could this be the largest giveaway we've ever done?!
Not quite, but we've got a HUGE prize for the month of love…
If you win, you're gonna get:
Chocolate Hearts
Sixlets & Frooties
Gumballs and Dum Dums
Hershey's Kisses & Personalized Hershey's Miniatures
Over 14 lbs of candy and more!!
Click the Snag This link and enter your email on the next page to join now.