This sample has expired!
We're sorry, but this sample offer is no longer valid! We have lots of great valid samples, though. Keep browsing the site to find some fresh free sample offers!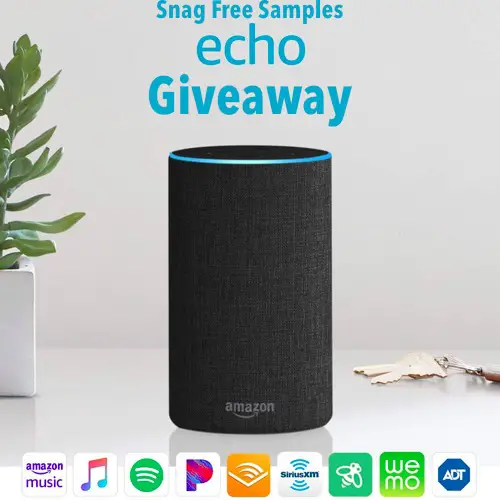 Didn't win last time?
Don't panic, I have another Echo up for grabs, and this time it's the 2nd generation version!
Nowadays, everyone has smart watches, smart TVs, smart shorts…
Maybe not that last one, yet…
But smart music, calling, speakers, internet, banking, ordering, LIVING…
All of that and more?
That's here. Right now.
It's the Amazon Echo – and here's your chance to win one.
Click the Snag This link to enter now!