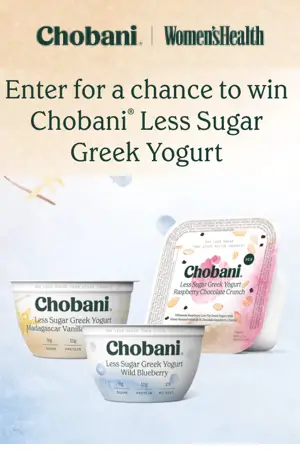 Click the "Snag This" link and enter for your chance to win!
Ten prizes consisting of a three month supply (72 single-serve cups total) of assorted Chobani Less Sugar Greek Yogurt 5.3oz cups.
Also, a one-year subscription to Hearst's Women's Health magazine.
Ends January 20, 2019.
To buy more Chobani, shop on Amazon.