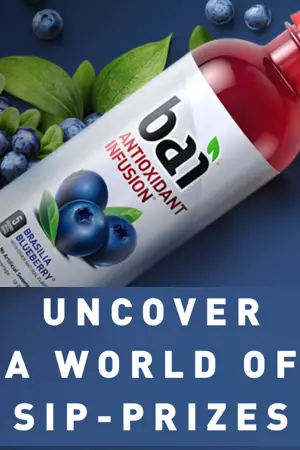 All you have to do is click the "Snag This" link and unlock the prizes that combine the best of both worlds.
Find one of the super secret prizes, and your adventure will lead to some tasty treasure.
Prizes: 302 Coolers, Prize Packs and more!
Enter daily until 10/31/19.
To buy more Bai, shop on Amazon.