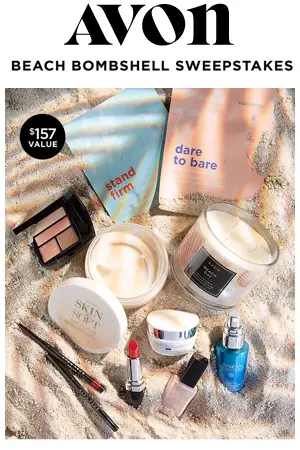 Click the "Snag This" link and enter the Beach Bombshell Sweepstakes!
Your radiance will rival the sun with this SPF lotion, luminosity polish and sheet masks.
Prize Pack Includes:
1 Anew Skinvincible Day Lotion Broad Spectrum SPF 50
1 Anew Clinical Eye Lift Pro Dual Eye System
1 NAKEDPROOF Stand Firm Body Firming Sheet Mask
1 NAKEDPROOF Dare To Bare Décolleté Rejuvenating Sheet Mask
& MUCH more…
Sweepstakes ends 11:59 p.m. ET 07/31/19.
To buy these products now, shop on Amazon.